Overview
| Cycle Name | Announce Date | Begin Marketing | Cycle Start | Cycle End |
| --- | --- | --- | --- | --- |
| Freedom Cycle | 04/25 | 04/27 | 05/11 | 06/22 |
| Coming Out Strong | 06/21 | 06/30 | 07/13 | 08/31 |
| Fall Fashion | 08/29 | 09/1 | 09/14 | 10/26 |
| Surviving the Holiday | 10/25 | 11/2 | 11/16 | 12/28 |
Tag lines maybe
Freedom Cycle
Did your quarantine weeks look a little too much like this? What happened behind closed doors is coming to an end. Let ProjectMe help you reclaim your freedom for summer!
ProjectMe is two meals a day that you don't have to go to the store to get and workouts that can be done inside your house without having to go to a gym, providing you a great fitness solution as things change back to the new normal.
#projectme, #rightfitt, #weightloss, #fitness

Right click on image to save it
Branded Image..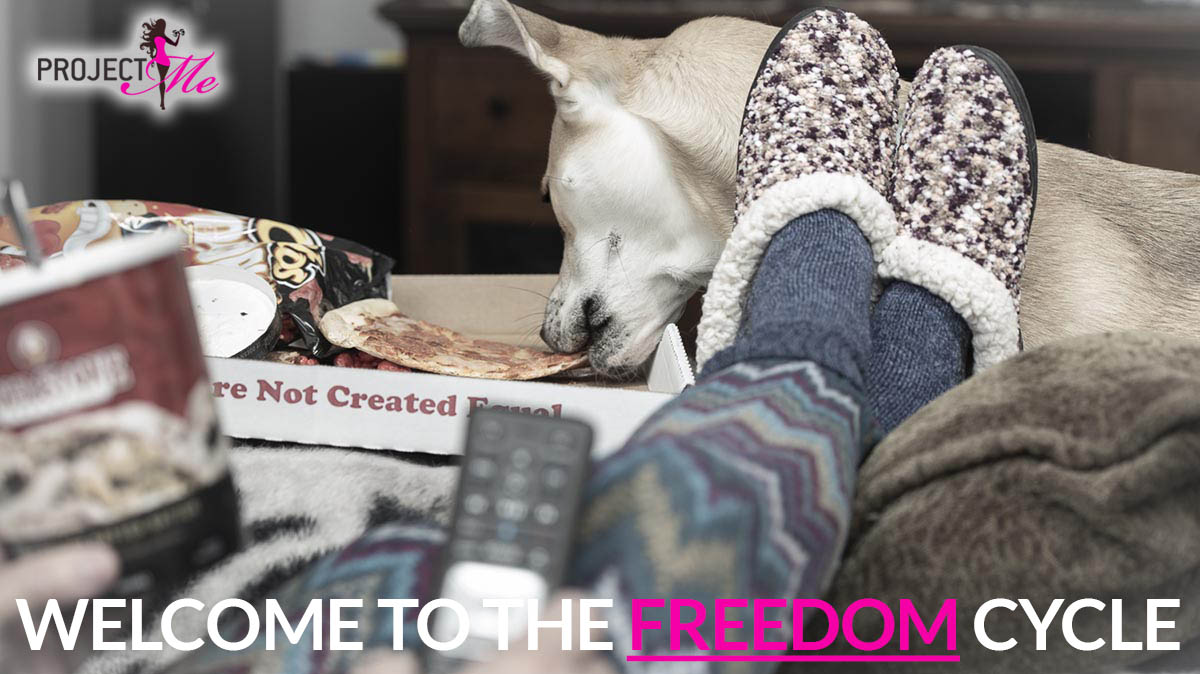 Picture Downloads
Calendar
The link to the drop boxy folder for all of the images used in the ads is here:
https://www.dropbox.com/l/scl/AADusZvB8c_o9SxSOplvT-GSH9vifY5EULw
We recommend you download all of them to your phone!
[add_eventon jumper="yes" exp_jumper="yes" show_et_ft_img='yes']