CALEY explains ProjectMe's current cycle
Hi I'm welcome to my ProjectMe partner page! I'm excited to help get you started.
Thanks for visiting to find out more information about this amazing program. Browse through the page, there is tons of information here. There are more details and sign up instructions on the full program below. If you have any additional questions, you can contact me by phone at or email me at . Thank you and we look forward to seeing you in our program.
WHAT IS ProjectMe I AM cycle?!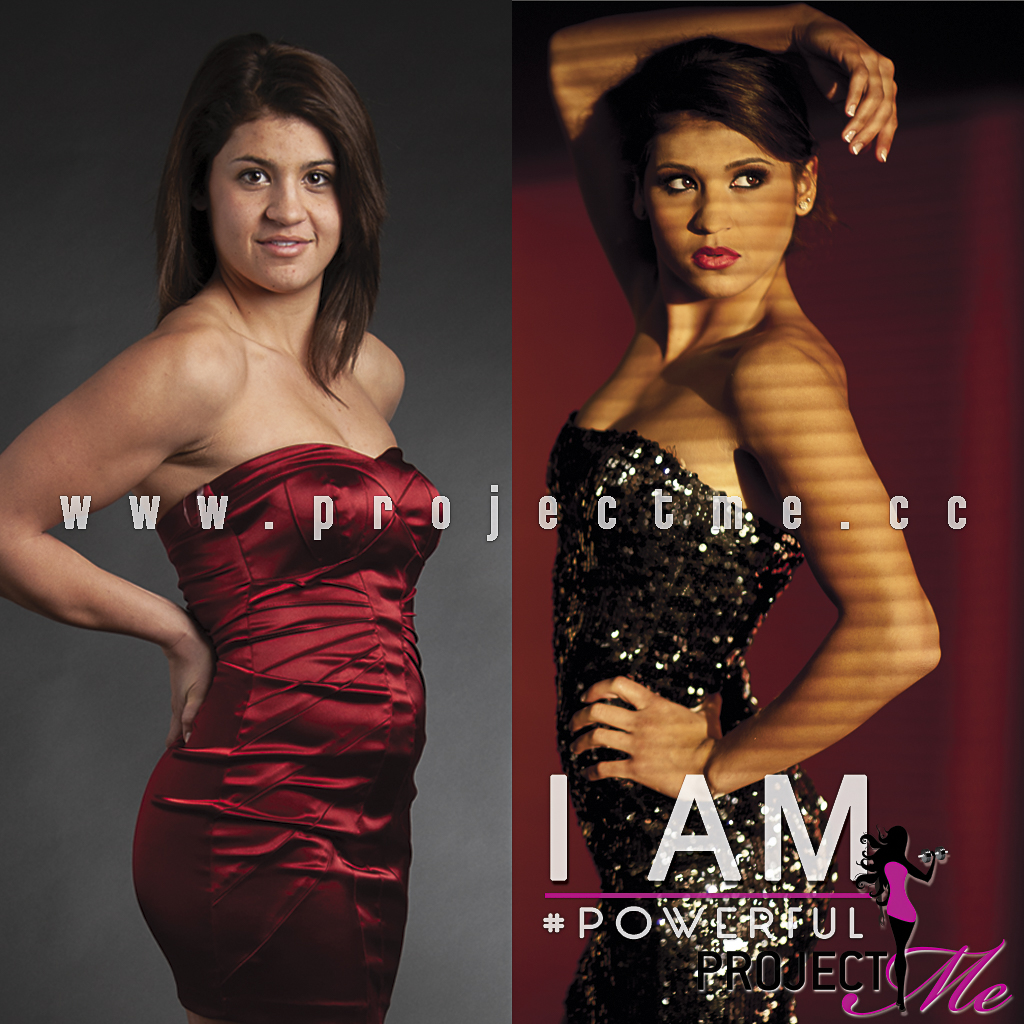 The I AM cycle of ProjectMe asks the basic question of what are you willing to BE in order to accomplish your goals. We read an interesting comment the other day that said "Is what you want right now, more important that what you want in 6 weeks, a year or more?" We ask our Me's to ask this question whenever they are making a choice out of line with their goals. Then we asked them what they were willing to be to make their goals. When we posed this question to our me's, their replies ranged from Active to Powerful to Resilient to Unstoppable.
We've found that stating what you are (today), not what you want to be, is much more powerful than stating it as "one day or I want to be." The active tense of being is a key for many of our Me's successes.
Education, nutrition, exercise, habit, coaching and support all are required for long term and short term success in weight loss. ProjectMe has put these together to create a highly effective program and helping you transform from what you want to be to what you are.
Join us going into fall and see what you can be! What are you willing to do, and even what you're not willing to do to transform your fitness and health.
First, tell me about becoming a model!
Signing up is Easy, Pick your Nutrition Plan

Step 1: Purchase your nutrition below
Step 2: Text your contact info to at or email them at .
Step 3: You will be sent instructions on how to gain access to ProjectMe ($10/month)
Once completed the steps above, ProjectMe will give you access to our Private Facebook group, our online educational website, resources and tools and a detailed plan on nutrition and exercise over the next 6 weeks! You'll be notified of the weekly calls and you'll be ready to start as soon as your nutrition arrives. Each Meal Plan replaces two meals per day. Most people find it less expensive than eating two regular meals per day. Once you click on the link, you need to scroll over to the right on the Product Combos to find the meal plans. Once you find the one that works for you, you can customize all the flavors of your tea, shakes and protein powder. Pick a variety so you can have a different shake flavor other day. We have tons of shake recipes to keep it interesting for the entire 6 weeks.
ProjectMe replaces 2 meals per day with our delicious shakes. Think about what you spend in food every month. In 6 weeks, 2 meals a day, there are 84 meals.
Even if you spend ONLY $3 per meal on average, your regular 6-week cost would be $252 normally for just your two meals!
eating as cheap as possible. If you visit fast food, that number could easily be over $500, easily, for the same 6-weeks. It's pretty common for our ME's to report
they spent less money eating on our program overall than they do normally.
Enhanced Program 01
ENHANCED PROGRAM 02
Faster Results
6-week cycle
Three Meal Replacement Flavors (2 meals/day for 6 weeks)
Large Herbal Tea (provides additional energy)
Three Tablet Pack (last 30 days) (Helps with absorption of Micronutrients Minerals help maintain electrolyte balance and a healthy pH level, Quickly stimulates metabolism and Increases alertness) *
ENHANCED PROGRAM 03
6-week cycle
Three Meal Replacement Flavors (2 meals/day for 6 weeks)
Large Herbal Tea (provides additional energy)
Three Tablet Pack (last 30 days) (Helps with absorption of Micronutrients Minerals help maintain electrolyte balance and a healthy pH level, Quickly stimulates metabolism and Increases alertness) *
Protein Powder (30 servings) Add 15g of protein per meal
*These statements have not been evaluated by the Food and Drug Administration. This product is not intended to diagnose, treat, cure, or prevent any disease.
---
The NEW ProjectMe needs your 2019 stories
---
The photos featured above are just a few of the 100's of success stories we had over the last few years. There are some great changes we're kicking off with this new year and we will continue improving the program from cycle to cycle. ProjectMe is changing and we want you to benefit. ProjectMe has had many great successes, you can simply look at our amazing gallery and facebook site to see all the people we've helped improve their fitness, health, energy and body composition. But we're never happy, we're always looking for better ways to bring you new ways to improve your life. Our new ProjectMe 6-week cycle is shorter this year and more focused on your overall physical health in addition to your weight. The program is geared at giving you more energy, a stronger body, more confidence and to help you be in the best shape of your life. Are you ready?! It's simple.
You will be added to our private website with access to lots of other tools and resources. We will also enroll you in our private Facebook support group.
Let us know you are interested in becoming a model when you reach a healthy BMI for your age (we are only taking a limited number of models for our 2019 campaigns)
Meet with Caley live on Youtube weekly to ask questions, get advice and share results.
We'll be focused on you and meeting your goals. We want you to succeed and we will be 100% focused over the next six weeks to help get you in the best shape we can and start you on the journey to the new you!
Become our 2019 model
Once you hit your healthy BMI range, typically below 30% depending on age, you are a candidate to be selected as one of our 2019 featured models. You will also be invited to any of our group shoots for successful ProjectMe graduates. However! we're looking for spokes models to help show off the lifestyle and results. You've seen Megan, Jordyn, Danielle, etc who we feature throughout the years. We need some new, great transformations for our new, shorter program. If you've always wanted to be a model, this option might be for you!
So if you wanted to build a portfolio, generate a comp card and thought you could be a great model if you just lost a few pounds, this is the right challenge for you!
Of the people that we shoot, we'll pick the best stories and feature them month to month as we continue to move you even further in your fitness goals and into even better shape than you thought you could achieve. We will also help you assemble your portfolio and get you in front of the agencies to get you signed. Below are some of our featured models during the years so you can see the great images and variety of ad campaigns they were used in. Don't worry, we'll teach you all the model-ey stuff :)...we do it all the time.
Project Jordyn
When Jordyn joined us, she was just into college. She had been a soccer player all of her life, but being a goalie, she had a hard time taking off weight and keeping it off. She was featured during our freedom cycle and you can see her original picture on the left and some of the campaigns she was used in on the right. And, like Jordyn, if you want to change your image and style, we can help you with that too. It doesn't have to be as dramatic as Jordyn's change, although it made her look fantastic! These are just a handful of the many shoots we did with Jordyn.
Before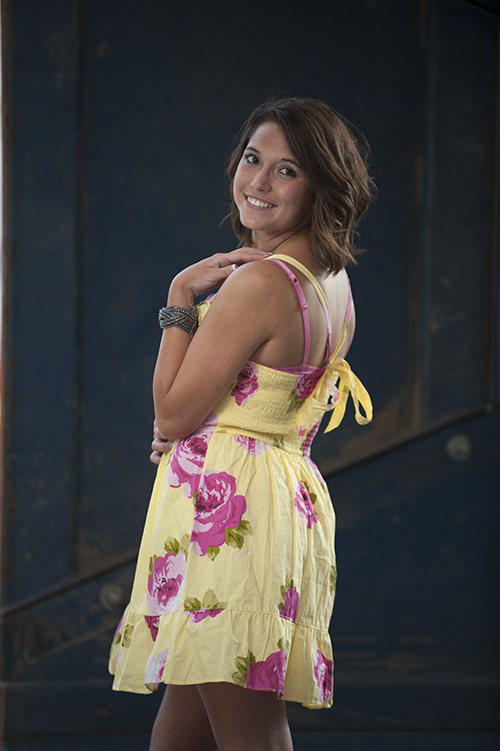 Project Megan
Megan was the original ProjectMe. Her story, for an unrelated Project, is what lead to the creation of ProjectMe and all the success stories. She simply wanted to get into insane shape and we definitely got her there and then beyond where she thought she'd ever get! Megan continues to use ProjectMe to keep in shape and rotates between strict and just "having fun." Here leopard bikini before/after on week 6 was stunning to say the least.
Before