LET US PROVE how effective ProjectMe is RISK FREE!!
2-weeks, full access for under $34.99+s/h , includes 2 meals per day

100% MONEY BACK GUARANTEE
That's right, absolutely no risk, you can try the first full two weeks that EVERY ProjectMe participant gets including two meal replacements per day for under $35 (does not include tax and shipping). We are so confident, once you see the results and experience the great taste of our meal replacement shakes, you'll want to continue on with the full program for the remainder of the 6 weeks. We're willing to guarantee it.
Look at the full program
Send me the Coupon Code
For what amounts to $1.25 per day, you'll get two full meals per day, and a guide to eating a healthy third meal. There are more options to the full program by pressing the button above, but this offer will be more than enough to convince you as to how well ProjectMe works.
---
"For less than the price of an inexpensive, date-night meal, you get two weeks of great nutrition, twice a day.Caley Carroll
Once your product arrives, for the next two weeks, you'll have full access to the entire ProjectMe program. Once you decide the program is for you, you'll only need to add the nutrition for the remaining 4 weeks to continue. It's that simple.
Here's what's included!
Full access to the entire program for two weeks
Access to Private Support Group 24×7, with a proven result-oriented system

Weekly interactive video conference with ProjectMe Co-Founder Caley Carroll

28 meals replacements for 14 days discounted to $1.25 per meal

Exercise at home program for beginner, intermediate and advanced levels
6-week complete weight loss education including nutrition, education and exercise
OUR CLIENTS' successes are our biggest endorsements
---
---
The photos featured above are just a few of the 100's of success stories we had over the last few years. There are some great changes we're kicking off with this new year and we will continue improving the program from cycle to cycle. ProjectMe is changing and we want you to benefit today. ProjectMe has had many great successes, you can simply look at our amazing gallery and facebook site to see just a few of the people we've helped improve their fitness, health, energy and body composition. But we're never happy, we're always looking for better ways to bring you new ways to improve your life. Our new ProjectMe 6-week cycle is shorter this year and more focused on your overall physical health in addition to your weight. The program is geared at giving you more energy, a stronger body, more confidence and to help you be in the best shape of your life. Are you ready?! It's simple.
We'll be focused on you and meeting your goals and want you to succeed as we focus on 100% on your goals over the next six weeks to help get you in the best shape we can and start you on the journey to the new you!
---
[circular_countdown settings_id='2′]
But don't wait that long, get started today, only a few weeks till summer.
---
YES, I WANT THE DISCOUNT CODE AND LINK, please send it to me!
Make sure you add projectme.cc to your safe sender list in your email program. If you don't see the email in a few minutes, check your junk mail folder. It will be addressed from [email protected].
---
---
A couple of our featured Me's success stories
Project Jordyn
When Jordyn joined us, she was just into college. She had been a soccer player all of her life, but being a goalie, she had a hard time taking off weight and keeping it off. She had a rudimentary knowledge of nutrition, so we needed to simplify her approach and educate her to make better decisions. She already had a great workout mindset, we just tweaked her approach to focus on weight loss in her exercise. She was featured during our freedom cycle and you can see her original picture on the left and some of the campaigns she was used in on the right. And, like Jordyn, if you want to change your image and style, we can help you with that too. It doesn't have to be as dramatic as Jordyn's change, although it made her look fantastic! These are just a handful of the many shoots we did with Jordyn.
Before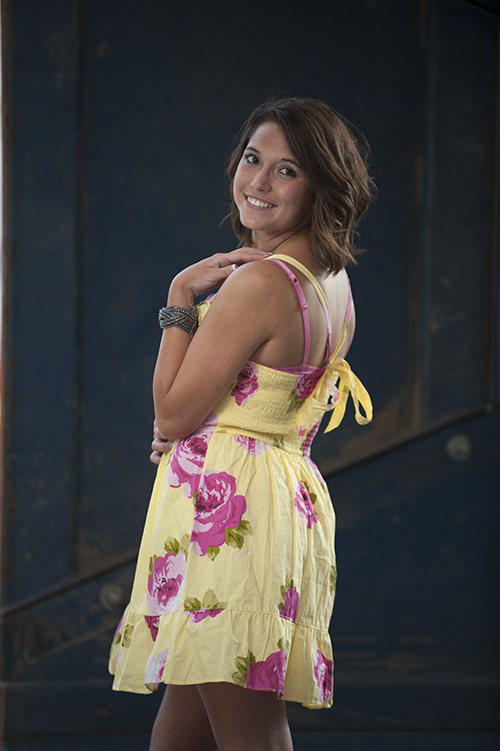 Project Megan
Megan was the original ProjectMe. Her story, for an unrelated Project, is what lead to the creation of ProjectMe and all the success stories. She simply wanted to get into insane shape and we definitely got her there and then beyond where she thought she'd ever get! Megan continues to use ProjectMe to keep in shape and rotates between strict and just "having fun." Here leopard bikini before/after on week 6 was stunning to say the least. For Megan, she was actually working out more than she should have, but she didn't know how to work out effectively for weight loss. And we made the meal plan so simple, she didn't have to concentrate on prepping for her next set of meals.
Before